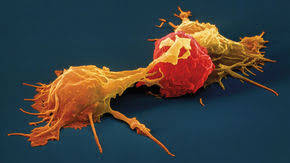 Date Log
Submitted
September 21, 2019
Published
August 31, 2023
Copyright (c) 2019 Journal of Unify
This work is licensed under a Creative Commons Attribution-NonCommercial 4.0 International License.
Design and build internet networks with mikrotik for IT companies
IT
Corresponding Author(s) : Shinji Kohsaka
eva@sciencemag.com
Journal of Unify, Vol. 1 No. 12 (2019): The Volcanic sunsets, a world without oil, and how our hearts evolved for endurance

Abstract
Numerous variants of unknown significance (VUS) have been identified through large-scale cancer genome projects, although their functional relevance remains uninvestigated. We developed a mixed-all-nominated-mutants-in-one (MANO) method to evaluate the transforming potential and drug sensitivity of oncogene VUS in a high-throughput manner and applied this method to 101 nonsynonymous epidermal growth factor receptor (EGFR) mutants. We discovered a number of mutations conferring resistance to EGFR tyrosine kinase inhibitors (TKIs), including gefitinib- and erlotinib-insensitive missense mutations within exon 19 and other gefitinib-resistant mutations, such as L833V, A839T, V851I, A871T, and G873E. L858R-positive tumors (12.8%) harbored compound mutations primarily in the cis allele, which decreased the gefitinib sensitivity of these tumors. The MANO method further revealed that some EGFR mutants that are highly resistant to all types of TKIs are sensitive to cetuximab. Thus, these data support the importance of examining the clinical relevance of uncommon mutations within EGFR and of evaluating the functions of such mutations in combination. This method may become a foundation for the in vitro and in vivo assessment of variants of cancer-related genes and help customize cancer therapy for individual patients.
Keywords
kinase inhibitor
tyrosine
EGFR
cancer-related genes
References
de Wilde AH, Snijder EJ, Kikkert M, van Hemert MJ. Host factors in coronavirus replication. Curr Top Microbiol Immunol. 2018;419:1-42. doi:10.1007/82_2017_25
de Wit E, van Doremalen N, Falzarano D, Munster VJ. SARS and MERS: recent insights into emerging coronaviruses. Nat Rev Microbiol. 2016;14(8):523-534. doi:10.1038/nrmicro.2016.81
Song Z, Xu Y, Bao L, et al. From SARS to MERS, thrusting coronaviruses into the spotlight. Viruses. 2019;11(1):11. doi:10.3390/v11010059PubMedGoogle ScholarCrossref
Yu IT, Li Y, Wong TW, et al. Evidence of airborne transmission of the severe acute respiratory syndrome virus. N Engl J Med. 2004;350(17):1731-1739. doi:10.1056/NEJMoa032867PubMedGoogle ScholarCrossref
Sheahan TP, Sims AC, Leist SR, et al. Comparative therapeutic efficacy of remdesivir and combination lopinavir, ritonavir, and interferon beta against MERS-CoV. Nat Commun. 2020;11(1):222. doi:10.1038/s41467-019-13940-
Graham BS, Mascola JR, Fauci AS. Novel vaccine technologies: essential components of an adequate response to emerging viral diseases. JAMA. 2018;319(14):1431-1432. doi:10.1001/jama.2018.0345
References
de Wilde AH, Snijder EJ, Kikkert M, van Hemert MJ. Host factors in coronavirus replication. Curr Top Microbiol Immunol. 2018;419:1-42. doi:10.1007/82_2017_25
de Wit E, van Doremalen N, Falzarano D, Munster VJ. SARS and MERS: recent insights into emerging coronaviruses. Nat Rev Microbiol. 2016;14(8):523-534. doi:10.1038/nrmicro.2016.81
Song Z, Xu Y, Bao L, et al. From SARS to MERS, thrusting coronaviruses into the spotlight. Viruses. 2019;11(1):11. doi:10.3390/v11010059PubMedGoogle ScholarCrossref
Yu IT, Li Y, Wong TW, et al. Evidence of airborne transmission of the severe acute respiratory syndrome virus. N Engl J Med. 2004;350(17):1731-1739. doi:10.1056/NEJMoa032867PubMedGoogle ScholarCrossref
Sheahan TP, Sims AC, Leist SR, et al. Comparative therapeutic efficacy of remdesivir and combination lopinavir, ritonavir, and interferon beta against MERS-CoV. Nat Commun. 2020;11(1):222. doi:10.1038/s41467-019-13940-
Graham BS, Mascola JR, Fauci AS. Novel vaccine technologies: essential components of an adequate response to emerging viral diseases. JAMA. 2018;319(14):1431-1432. doi:10.1001/jama.2018.0345